Innovation and Quality: Growing Worldwide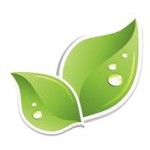 Quality, innovation and a worldwide presence are the factors of success we, in fertilizer production, are also committed to day by day, at Sandoz. Valuable biomasses are a by-product of the production of active substances at Sandoz and they are the basis for our high-quality fertilizers.
The first manufacturing step is a fermentation process in which a microscopic soil dweller plays the leading role: the soil fungus Penicillium Chrysogenum. In 1928, Sir Alexander Fleming made a ground-breaking discovery: he scientifically verified the infection-inhibiting effect of the fungus. After World War II, penicillin production started in Kundl/Austria. The fungal biomass that remains after separation of the medical active substance is very nutritious. This is the basis for the production of our fertilizers. At the same time, a by-product is used sensibly and ecologically.
Strict internal production and quality standards, as well as continuous controls made by independent institutions, guarantee the consistent high quality and absolute safety of our products.
The wheel comes full circle: with our Biosol product family, we put high-quality ecological fertilizers on the market, and at the same time we lay the foundations for a recycling concept for the agricultural raw materials used in fermentation.

During the manufacture of penicillin, a fungal biomass (mycelium) is obtained by the fermentation of raw materials such as: soybean meal, cottonseed meal, sucrose, lactose, trace elements and vitamins under constant sterile conditions.  The fungus strain used is Penicillium Chrysogenum. After the penicillin is removed, the remaining biomass is dried at 110 to 130° C for 3 to 4 hours. During this process the residual antibiotic is eliminated and the moisture is reduced by 3 to 6%. Finally, the mixture is granulated and placed in 50-pound recyclable bags.
Biosol and Biosol Forte are:
An organic fertilizer / soil amendment.
95-97% organically bound nitrogen source that is long lasting.
50% protein (amino acid) content.
Contains chitin, which is a nitrogen source and a natural polymer.

It is an organic soil amendment that is used as a specific biological control agent to suppress pathogenic nematodes and soil-borne pathogens.

Dry Mycelium is the vegetative part of fungus which promots Mycorrhizae growth.
Quality organic matter holds soil particles together, stabilizes soil, reducing the risk of soil erosion. This organic matter stores and supplies many nutrients needed for plant growth, soil humus production and minimizes compaction.
Promotes nutrient cycling.
Biosol is listed with Organic Materials Review Institute (OMRI) and approved for organic farming.
Biosol is a Fermented Plant Based Organic Fertilizer sterilized and free of weed seeds.
Biosol is employed for the following properties:
Stimulates micro-organism activity in the soil.
Biosol improves plant health (chlorosis, stem disease, blossom drop).
Increases crop yields.
Promotes quality ripening of fruits and vegetables.
Increases the sugar content (sugar content expressed as degree Brix or Balling).
Biosol should always be applied topically.
Unlike many natural fertilizers, Biosol is easy to transport and use.  The product is packaged in sturdy plastic bags, which may be recycled (#4).  Biosol is granulated and suitable for all standard application methods, including hydro-seeding.  Biosol will not burn seed or existing vegetation.