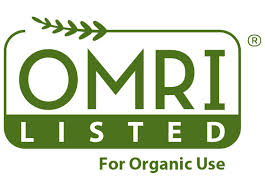 OMRI Listed Products Include:
Biosol 6-1-1
Granular Menefee
Growplex Water Soluble Powder
MycoApply All Purpose Granular
MycoApply Ultra Fine Endo
MycoApply Micronized Endo
MycoApply Liquid Endo
MycoApply Endo
Biosol will contribute to stronger and healthier crops while enhancing the vitality of your soil, producing higher crop yields in an organic way. Biosol is regularly checked and OMRI listed for
organic farming. Used in many areas, from arable farming to grassland, Biosol is particularly effective in organically grown vegetables, berries or apples. Biosol increases the plant's resistance to certain pathogens and suppresses the ability of soil-borne pathogens to affect plant life and soil health.
Viticulture (Grape Cultivation)
In viticulture, Biosol has been used all over the world for many years with superior results. During thirteen years of experiments and trials (from 1988 to 2001), Biosol was proven to increase sugar yields in grapes. The average yearly sugar yield increased by approximately 13%.
Lawns, Gardens, Flowers, Trees, etc.
Biosol will not burn vegetation, should always be applied topically and should be watered in (if possible) for best results.
Application Rates:
Lawns and Playing Fields:                         13 – 25 lbs. per 1,000 sq. feet twice per year
Garden Preparation:                                   2 oz. per sq. yard (1/3 cup)
Seeded Row Crops:                                      1 1/3 lbs. per 100 sq. feet (3 ¾ cups)
Potted Flowers and Compost:                    ½ oz. per gallon (1/8 cup)
Vegetables:                                                     2 oz. per sq. yard (1/3 cup)
Ornamental Trees, Shrubs:                        6 oz. per sq. yard (1 cup)
Soil Mixes:                                                     8 ½ lbs. per cu yard
Fertilizing Young Plants
Good & proper farming practices should always be followed when using Biosol. It is very important that Biosol is spread on the soil surface. If you want to plant young plants, add Biosol to the soil at least two weeks before planting actually occurs. This is especially important with tomatoes and peppers.
Biosol is used for the following qualities:
Enriches soil with quality nutrients
Stimulates micro-organism activity in the soil
Improves plant health (chlorosis, stem disease, blossom drop)
Increases crop yields
Increases the sugar content (content is expressed as degree Oechsle, Brix, or Balling)
It promotes quality ripening of fruits and vegetables


BIOSOL 6-1-1 General Description Sheet


MycoApply All Purpose Granular