Are They Important?
Mycorrhizal fungi increase the surface absorbing area of roots 100 to a 1,000 times, thereby greatly improving the ability of the plant to access soil resources. Several miles of fungal filaments can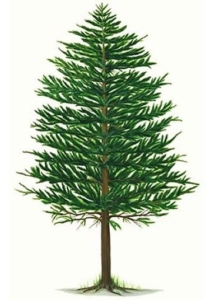 be present in less than a thimbleful of soil. Mycorrhizal fungi increase nutrient uptake not only by increasing the surface absorbing area of the roots, but also release powerful enzymes into the soil that dissolve hard-to-capture nutrients, such as organic nitrogen, phosphorus, iron and other "tightly bound" soil nutrients. This extraction process is particularly important in plant nutrition and explains why non-mycorrhizal plants require high levels of fertility to maintain their health. Mycorrhizal fungi form an intricate web that captures and assimilates nutrients, conserving the nutrient capital in soils.
Do You Need Them?
Undisturbed soils are full of beneficial soil organisms including mycorrhizal fungi. Research indicates, however, many common practices can degrade the mycorrhizae-forming potential of soil. Tillage, removal of topsoil, erosion, site preparation, compaction, fumigation, invasion of weeds and leaving soils fallow are some of the activities that can reduce or eliminate these beneficial soil fungi. Scientific studies indicate endo mycorrhizal fungal populations are slow to recolonize, unless there is close access to natural areas that can act as a source of mycorrhizal spores to repopulate the affected area. Reintroducing mycorrhizal fungi in areas where they have been lost can dramatically improve plant performance with less water and fertilizer and at a reduced cost.
About Us
In 1987 Rocky Mountain Bio Products started with one organic product called "Biosol", a natural organic product. Over several years we slowly added other high quality products to our product line. Biosol Forte was added as an economical alternative to Biosol, while producing the same great results. Earthgreen's Menefee Humate, a micro nutrient and trace element product, was added to allow us to supply these important micro nutrients for those plant and soils that need it.
Contact Us
10801 E. 54th Avenue
Denver CO, 80239
(888) 696-8960