Humus Growth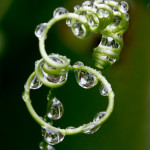 5 years after 1 application of Biosol Forte and Biosol, the microbial biomass equaled 37 and 34 years of natural succession
For any re-establishment of vegetation it is essential that microbial activity is restored to ensure carbon and nutrient turnover.  The mediator of this process is the microbial biomass.  Thus if the microbial biomass levels of a reclaimed site approach those of comparable ecosystems, one important part of the reclaimed system has been re-established successfully.
We compare the microbial biomass of two revegetation trials (established in 1982, elevation 2600-2800 m above sea level) with those of an adjacent natural succession.  This succession is comprised of a series of recessional moraines of different ages.  Before revegetation, the soils were bare and had very low microbial biomass levels.  After 5 years the mineral fertilizer equaled 9 years of natural selection, Biosol Forte equaled 37 years and Biosol equaled 34 years.
Research Article
Soil Microbiological Properties of Reclamation Sites Compared to a Natural Succession.
By H.Insam, Kananaskis Centre for Environmental Research, The University of Calgary,  Calgary, Alberta, T2N 1N4  Canada
Root Formation & Nutritional Condition
Biosol is perfectly well tolerated by plants, which responded with better growth, a deeper green of the canopy, the formation of a more complex root system, and a well balanced nutritional condition.
The special organic fertilizer BIOSOL was tested with regard to its effect on potted spruces cultivated on brown earth/semi-podsol and /or virgin soil substrates. The variants compared in the trials also included untreated controls and a mineral fertilizer variant. Particularly favorable results were achieved when appling Biosol on virgin soils with a low sorptive effect, where easily soluble mineral fertilizers can cause root etchings and are often washed away quickly. According to these results, Biosol can be recommended as a fertilizer for afforestaions in high altitudes and on virgin soils; the application of Biosol is a suitable measure to be taken in order to improve the growth and general health of the plants and to lessen the stress by transplanting.
Research Article
Concerning the Application of Special Organic Fertilizers with Difficult Afforestations
By G. Glatzel and J. Fuchs
Institute for Forest Ecology of the University of Bodenkulter, Vienna  Austria
Tied Up TNT
Application of 2% Biosol with compost resulted in a decrease of 72% -83% for the total amount of TNT and the water extractable amount of TNT.
The use of Biosol in addition of compost has successfully been demonstrated in a study in co-operation with DEC and OVAM.  The use of Biosol resulted in the formation of a specific type of complex, more precisely the Meiserheimer Complex (bacteria breaks down material to the sole carbon, nitrogen and energy source) which is very stable and able to bind the TNT-molecules irreversible to the humus matrix.
Research Article
Remediation of TNT-contaminated soils by using Biosol and compost
By Siegfried D'Haene
DEME Environmental Contractors
Ph Concentrates
The positive effects of Biosol may have been able to reduce ph or salt concentrations in the soil solution, or improved physical stability due to the formation of stable aggregates.
Fly-ash deposits are usually difficult to reclaim due to poor chemical and physical properties.  Using different kinds of composts, organic amendments, soil conditioners and mineral fertilizers, we established a reclamation trial on an ash-dump in the Helmstedt mining area. Vitality of the grasses sown, as well as the percent of plant cover were highest on the plots amended with bark compost and BIOSOL.
Research Article
Improvement of Fly-ash Reclamation with Organic, Organo-mineral and Mineral Amendments
By Heribert Insam
Tree Fertilization
Due to its slow release characteristics BIOSOL is considered superior to soluble inorganic fertilizers for high elevations sites with soils of low absorption capacity and high leaching potential.
BIOSOL was tested as an alternative to mineral fertilizers in field experiments designed at revitalizing Norway spruce stands affected by forest decline in Lech, Vorarlberg. Basal area increment responded positively and significantly to both mineral fertilizer and Biosol. Foliar nutrient levels increased only slightly and no major changes in soil microbial activity or mycorrhizal statue was observed. Thus fertilization with moderate amounts of fertilizer seems to be a safe method to increase tree vigour without dramatically changing site parameters.
Research Article
Use of an Organic Fertilizer in Revitalization of Protective Forests in the Austrian Alps Affected by Forest Decline
By Gerhard Glatzel, Klaus Katzensteiner, Hubert Sterba and Kurt Haselwandter



Integrated Erosion Control Report


Silver Dollar Mine Revegetation Report


Soil Microbiolocigal Properties
About Us
In 1987 Rocky Mountain Bio Products started with one organic product called "Biosol", a natural organic product. Over several years we slowly added other high quality products to our product line. Biosol Forte was added as an economical alternative to Biosol, while producing the same great results. Earthgreen's Menefee Humate, a micro nutrient and trace element product, was added to allow us to supply these important micro nutrients for those plant and soils that need it.
Contact Us
10801 E. 54th Avenue
Denver CO, 80239
(888) 696-8960