ORGANIC FERTILIZING MADE EASY WITH 
What Makes Biosol Effective?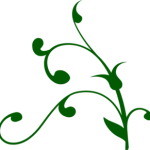 A beneficial fungal biomass (mycelium) is obtained by the fermentation of raw materials such as: soybean meal, cottonseed meal, sucrose, lactose, trace elements and vitamins under constant sterile conditions. The fungus strain used is Penicillium Chrysogenum (dry mycelium). A nutrient broth of active ingredients is extracted from that fungal biomass and is mixed with a bacterial biomass (from the manufacturing of various antibiotics, enzymes, proteins, etc.). This broth then undergoes a second fermentation of 20 – 24 hours in which the dissolved nutrients are bound in a bacterial biomass. The biomass is dried at 110 – 130 Degrees Celsius for approximately 4 – 6 hours. Biosol Forte may be used in similar applications as Biosol with the exception of organic farming. Biosol Forte is a fermented plant based organic fertilizer, sterilized and free of weed seeds.
Biosol Forte's beneficial bacterial biomass and fungal biomass enhances soil health and microbial life. This unique slow release nutrient formulation provides vital plant nutrients throughout the entire growing season due to the fermented organic material. There is an increased effect on the formation of humus, root mass and the living microbial biomass in the soils. Promoting a healthy balance of microbial life ensures long-term plant color and plant health. This results in far lower concentrations of nitrates or phosphorous in ground water than mineral fertilizers. Biosol Forte will not burn seed or vegetation.
Biosol fertilizer is a 7-2-1 organically bound nitrogen fertilizer and soil conditioner which promotes the humus formation and soil fertility due to 70% organic substance. Biosol activates the soil life and regenerates the soil with a long lasting effect. Higher humus values, better rooting and vitalization are specific characteristics of the organic fertilizer. The beneficial bacteria and beneficial fungi of the soil release the nutrients in accordance with the demand of the plants. The plants are perfectly nourished and there is little danger of nitrogen leaching. This unique blend of nutrients enables Biosol to stimulate root development, allowing plants of all kinds to fully absorb essential nutrients for longevity and maximum health.
Biosol is a long term organic fertilizer that adds beneficial bacterial and funal biomass into the existing soil and supercharges the existing microbes.
Biosol promotes long term soil structure, tilth, and health for several years.
Biosol does not leach or volatize when it gets wet.
Biosol is an all purpose fertilizer that will not burn and has the lowest salt index of all organic fertilizers.
All- natural and environmentally balanced
Produces healthy plants with vibrant color and excellent root structure
Benefits the entire landscape
Long lasting and will not burn any plants
Holds 2-3 times its weight in water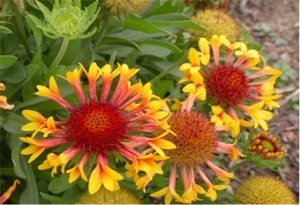 BIOSOL Forte Material Safety Data Sheet

BIOSOL Forte General Description Sheet

Seed Coating Research
Nutrient Specification: Organic Matter > 75%, Carbon/Nitrogen ratio 5:1, Nitrogen (total) >7%. Nitrogen (water soluble) <0.5%, Phosphorus (P205) 2-4%, Potassium (K20) 1%, pH level of 6.5 -7.5. Nutrients shall be derived from fermented plant material and not contain any urea, animal waste, animal by-products or sewage material.Application Rates for 7-2-1 should follow these guidelines:
Poor Soils: 1500 – 2000 lbs / acre
Good Soils: 1000 – 1500 lbs / acre
Biosol Forte is safe to be used around pets, animals, children, lakes and streams.
                                                                                        MATERIAL COMPARISONS
Product Benefits
Biosol
Biosol
Forte
Poultry
Manure
Chemical
Fertilizer
Composted
Fert/ Mix
Compost
Positively affects soil fertility
+ + +
+ + +
+
– – –
– –
+ +
Positively affects soil structure
+ + +
+ + +
+
– – –
– –
+ +
Positively affects soil microorganisms
+ + +
+ + +
+
– – –
– –
+ +
Derived from animal waste or chemicals
No
No
Yes
Yes
Yes
Some
Derived from 100% plant product
Yes
Yes
No
No
No
Some
Provides beneficial bacteria & fungal biomass
+ + +
+ + +
– – –
– – –
– – –
– – –
Topsoil alternative
+ + +
+ + +
– –
– – –
–
+ + +
High content of organic matter
+ + +
+ + +
+
– – –
– –
+
Effect on humus content
+ + +
+ + +
–
– –
–
+ + +
High content of chitin
+ + +
+ + +
– – –
– – –
– – –
– – –
Nutrient content
+
+
+
+ + +
+ + +
–
Risk of burning seed or existing vegetation
– – –
– – –
–
+ + +
+ + +
– – –
Risk of nitrogen leaching
– – –
– – –
+
+ + +
+ + +
– – –
Positively affects root system
+ + +
+ + +
+
–
–
+
Positive effects in arid conditions
+ + +
+ + +
+
– – –
– –
+ +
Nutrients available in 2nd growing season
+ + +
+ + +
–
– – –
– –
+ +
High in salts
– – –
– – –
+
+ + +
+ + +
– –
Risk of plant disease / pathogens
– – –
– – –
+
+ + +
+ + +
+
EPA approved for water sensitive areas
+ + +
+ + +
– –
– – –
– – –
– – –
Field tested, proven for long term plant growth
+ + +
+ + +
– –
– – –
– – –
+
USDA Bio Preferred Product
Yes
Yes
Some
No
No
No
Certified for organic crop production
Yes
No
Some
No
No
Some
Animal and child friendly
+ + +
+ + +
–
– – –
– –
+ +
Retains 3-4 times its weight in water
+ + +
+ + +
– –
– – –
– –
+ + +
Very, Very Strong      + + +               Rating             Very, Very Low          – – –
Very Strong                + +                                                Very Low                    – –
Strong                           +                                                   Low                             –